Skip to Main Content
It looks like you're using Internet Explorer 11 or older. This website works best with modern browsers such as the latest versions of Chrome, Firefox, Safari, and Edge. If you continue with this browser, you may see unexpected results.
Article Databases
Article Databases
Article databases provide electronic access to large collections of magazine and scholarly journal articles. Articles located in databases are more trustworthy than information found on many websites because they have been checked and edited by experts.
The

PCC

Library

subscribes

to 90 databases.

PCC

students

can

search

the

databases

at no cost.

Google

searching

will

not

find

99%

of database items

because they require a paid subscription.
The tutorial on Using Research Databases

will demonstrate the advantages to using research databases.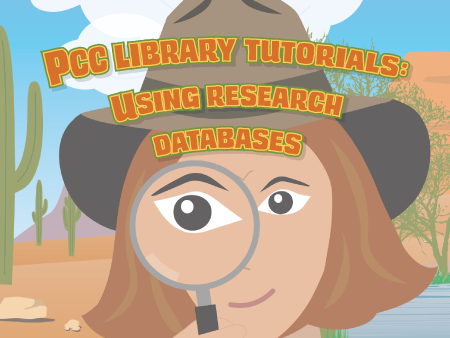 Top Article Databases
Tips for Using Databases
When accessing the databases from off campus, you will be asked to input your MyPima username and password.
You can print, email, and save articles from databases.
Many of the library databases include MLA, APA, and other citation formats. If you use an article from a database, you can simply copy the citation into your Works Cited or References page! (Always look them over to make sure they are correct.)
General Periodical and Newspaper Databases
Academic Search Premier

An unprecedented collection of peer-reviewed, full-text journals for academic research.

Newspaper Source

"Provides cover-to-cover full text for hundreds of national (U.S.), international and regional newspapers. In addition, it offers television and radio news transcripts from major networks." -EBSCO

ProQuest News and Newspapers

"Collection of digitized news content, spanning the latest headlines and developments in contemporary politics, culture, health and technology, to historical coverage of important (and sometimes forgotten) people, places and events dating back to the 1700s." -ProQuest
Arizona Daily Star

NOTE: In the "Publication" box (lower right) enter "Arizona Daily Star."

Arizona Daily Star Online

A seven day archive of the Star is available on-line. Registration is required to read more than two articles.