Skip to Main Content
It looks like you're using Internet Explorer 11 or older. This website works best with modern browsers such as the latest versions of Chrome, Firefox, Safari, and Edge. If you continue with this browser, you may see unexpected results.
Longform Journalism is simply a long essay. An article that is normally is between 1,000 and 5,000 words. In a magazine you would be looking for an article from 3 to 10 pages. Below are some magazines on the web that contain longform articles.
Longreads
"Longreads has been nominated for four National Magazine Awards and has been cited for digital excellence by the Online News Association and Peabody Awards. Our stories have been featured in the Best American anthology series, and our series "Bundyville," with Leah Sottile and
Oregon Public Broadcasting, was named one
of the best podcasts of 2018 and won an
Edward R. Murrow Award in 2020."
Secondary
Secondary sources are accounts written "after the fact" and with the benefit of hindsight (greater understanding of the incident). They are normally interpretions and evaluations of primary sources. Secondary sources are not evidence, since they provide commentary on and discussion of the evidence.
Bibliographies
Biographical works
Reference books, including dictionaries, encyclopedias, and atlases
Articles from magazines, journals, and newspapers

after the event

Literature reviews and review articles (e.g., movie reviews, book reviews)
History books and other popular or scholarly books
Works of criticism and interpretation
Commentaries and treatises
Textbooks
Indexes and abstracts
From: "Primary, Secondary and Tertiary Sources." Univeristy of Maryland, Univeristy Libraries. 1 March 2013. Web. 3 October, 2013.
Longform
The site gathers together the best nonfiction stories from across the web. It also provides incredible podcasts. A great place to start! It is searchable and includes a wide-range of diverse topics. You can find is all from sports to sex to crime and social issues.
The Atlantic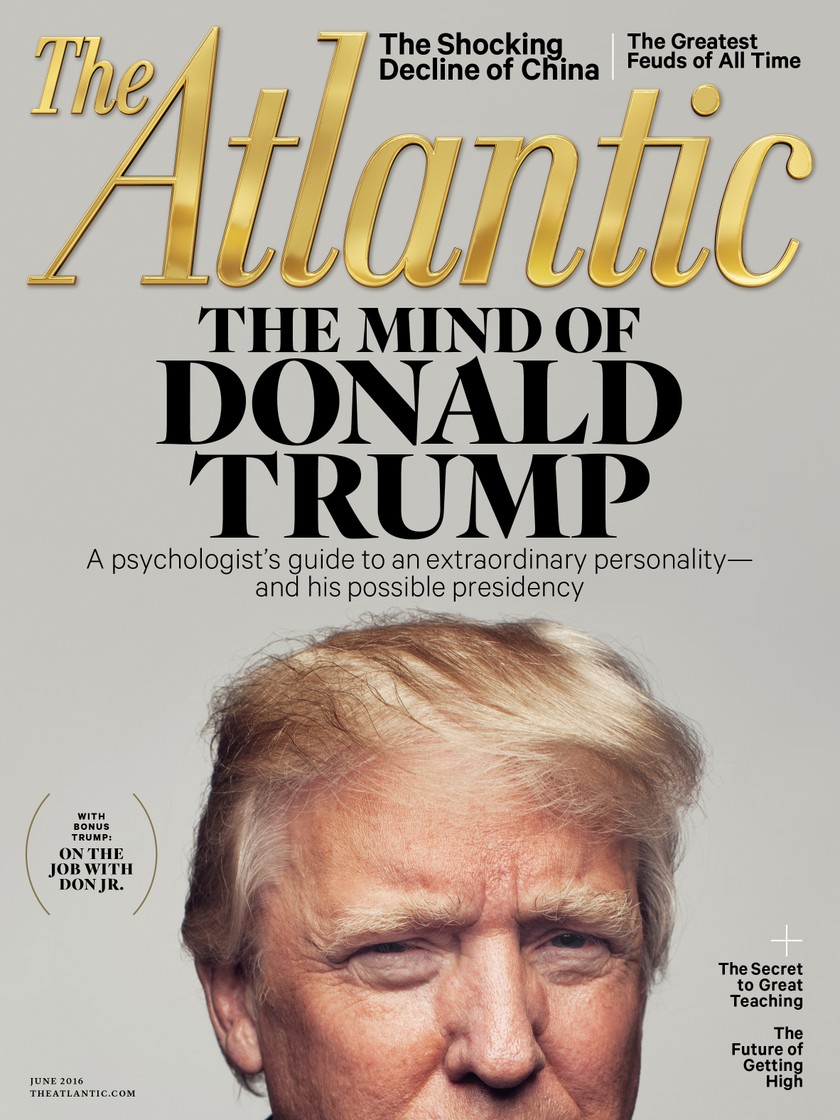 WHO WE ARE
"As we reflect on our past and look toward the future—in a world where ideologically narrow or simple answers are less adequate, and can even be more destructive, than ever—we decided to put to words a handful of ideas we thought represented authentic guiding commitments for us and to our audience."
Primary
Primary sources are original materials. They are from the time period involved and have not been filtered through interpretation or evaluation.
Examples:
Artifacts (e.g. coins, plant specimens, fossils, furniture, tools, clothing, all from the time under study);
Audio recordings (e.g. radio programs);
Internet communication on email, twitter, social media, etc.;
Interviews (e.g., oral histories, telephone, e-mail);
Journal articles published in peer-reviewed publications;
Letters;
Newspaper articles written at the time;
Original Documents (i.e. birth certificate, will, marriage license, trial transcript);
Proceedings of Meetings, conferences and symposia;
Records of organizations, government agencies (e.g. annual report, treaty, constitution, government document);
Survey Research (e.g., market surveys, public opinion polls);
Video recordings (e.g. television programs);
From: "Primary, Secondary and Tertiary Sources." Univeristy of Maryland, Univeristy Libraries. 1 March 2013. Web. 3 October, 2013.
Comparison: Primary vs Secondary